SPECIFIC METHODS FOR THE DEVELOPMENT AND CONDUCT OF AUDITORIUM LESSONS IN ROBOTIC DISCIPLINES
Keywords:
robotics, methodical support, professional competence, the complex of models, laboratory stand, constructive connections, interdisciplinary connections
Abstract
New regulatory requirements for the system of higher education in Ukraine require the introduction of innovative approaches to the content and organization of the educational process. In this regard, the training of competent specialists in robotics requi
References
Law of Ukraine "On Higher Education". URL: https://zakon.rada.gov.ua/laws/show/1556-18#Text (date of application: 14.03.2021).
Law of Ukraine "On Amendments to Certain Laws of Ukraine Regarding the Improvement of Educational Activities in the Field of Higher Education" No. 392-IX, adopted by the Verkhovna Rada on December 18, 2019. URL: https://zakon.rada.gov.ua/laws/show/392-20 (date of application: 01/26/2022).
Bykov V.Yu. Theoretical and methodological principles of modeling the educational environment of modern pedagogical systems. Information technologies and teaching aids, 2005. P. 5–15.
Stein Jared, Graham Charles R. Series Editor: Marjori Vai. New York and London : Routledge : Taylor and Frensis Group, 2014. 210 p.
Andreev A.A. Some problems of pedagogy in modern informational and educational environments. Innovations in education. 2004. No. 6. P. 98–113.
I. M. Dychkivska Innovative pedagogical technologies: educational manual / I. M. Dychkivska. - K.: Akademvydav, 2004. - 352 p.
Bykov V. Yu. Models of organizational systems of open education: monograph. Kyiv: Atika, 2008. 684 p.
Korets M.S. Methodology of teaching technical academic disciplines: study guide. Kyiv: Department of the NPU named after M.P. Drahomanova, 2019. 240 p.
Yashchuk S.M. Professional training of a teacher of general technical disciplines: theoretical aspect: study guide. Uman: FOP Zhovtyy O.O., 2015. 133 p.
Beh I. D. Competency approach in modern education. Higher pedagogy: methodology, theory. Kyiv: Genesis, 2009. P. 21-25.
Bykov V.Yu. Informatization of the general educational and vocational technical school of Ukraine: conceptual principles and priority directions. Professional education: pedagogy and psychology. Częstochowa: Publishing House of the Higher Pedagogical School in Czestochowa, 2003. Edition IV. P.501 - 515.
Nazarova T. S. Instrumental didactics: promising means. M.: St. Petersburg. Nestor-History, 2012. 436 p.
Saveliev A. Ya., Semushina L. G., Kagermanyan V. S. Content, forms and methods of training in higher education: analytical reviews of the main directions of higher education development. M.: NIIVO, 2005. Issue 3. 72 p.
Introduction to digital circuit engineering URL: https://www.intuit.ru/studies/courses/104/104/info (access date 09.09.2021).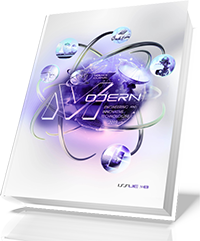 How to Cite
Алексєєнко, С., Кадильникова, Т., & Дудніков, В. (2022). SPECIFIC METHODS FOR THE DEVELOPMENT AND CONDUCT OF AUDITORIUM LESSONS IN ROBOTIC DISCIPLINES. Modern Engineering and Innovative Technologies, 1(24-01), 3–10. https://doi.org/10.30890/2567-5273.2022-24-01-022
License
Copyright (c) 2022 Authors
This work is licensed under a Creative Commons Attribution 4.0 International License.